Comprendia was founded in June of 2008, and we've had three great years. We'd like to thank our clients and supporters with what we think will be a fun way to give out 50 $15 prizes. We're also giving an extra $50 to the person who refers the most people to the survey, so you can win up to $65!
Here's how you can win. We created an uber short survey for both life scientists and those who provide products to them. We're going to challenge you a little and learn about what you like. There are two ways you can find the survey: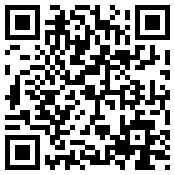 Scan the QR code in this blog post, it will link directly to the survey. QR codes appear to be all the rage in marketing these days, but we're not sure how many of you will go to the trouble to scan. To find a scanner, check out your phone's app store. Once you start looking for QR codes, you'll see them everywhere, and you'll have the app to start scanning.
Check in to the Comprendia 3rd Anniversary Jubilee event on Foursquare and the link can be found in the 'Tips' (if you live in San Diego, you should be able to find on your phone).
Comprendia branded Moleskine notebooks are one of the prizes we'll give to the first 50 people who qualify for and finish the survey (the large ruled, click on the image above to see detail). We think they are pretty spiffy, if you've never used a Moleskine before, I highly suggest them. They are very high quality and actually 'make' you want to write! If you aren't into writing, we're also offering $15 Amazon.com gift cards for participants.
We'll keep track of how many from the scientist and company side take the survey and how they got to the link. Check back at comprendia.com/jubilee to see who's on top! It will be interesting to see if participants find either option easier, and if there is a difference between the two groups.
Remember that you can win an extra $50–share this post, your Foursquare check in, or put the QR code on your blog and ask people to say they heard it from you. Good luck!
Table last updated: 7/5/2011
| Type | Number | QR Code | Foursquare |
| --- | --- | --- | --- |
| Life Scientists | 10 | 6 | 4 |
| Company Reps | 4 | 2 | 2 |
| Total | 14 | 8 | 6 |
Current top referrer: Angela Alexander aka @flutesud
We'll use the information we collect to help companies serve life scientists better, contact us if you're interested in hearing about the results.
To share this post easily, cut and paste: Comprendia's Third Anniversary Jubilee, Win Up To $65! https://comprendia.com/jubilee